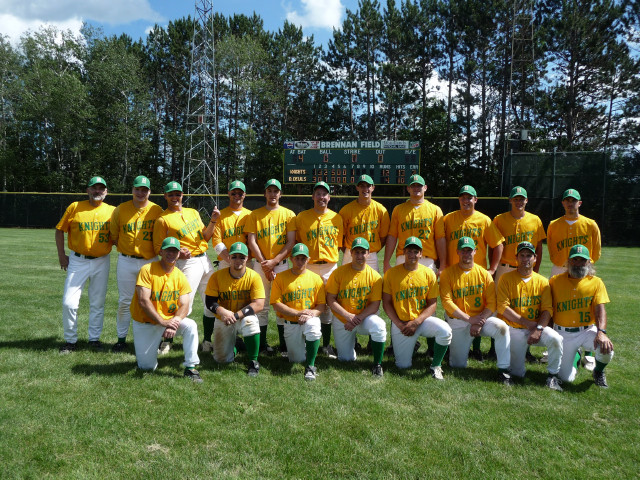 TOWN TEAMS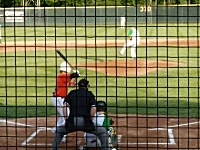 Baseball is America's game. It has been played by millions of people at every level. For fans, the choices are many: The major leagues, professional minor league clubs at the AAA, AA and A levels, college ball in three divisions, VFW, Legion ball, high school, little leagues, T-ball and more. But baseball's popularity began with amateurs getting together for the love of the game, creating what are affectionately known as "town teams."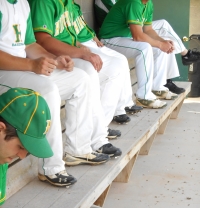 Town teams have  especially been a fixture in the Midwest. The sport provides a way fun way to get some exercise away from the farm field or the factory. It offers seasonal recreation and fellowship, and a close link with generations of ball players across the country. In Minnesota, Wisconsin, the Dakotas and Nebraska, the closest game to you today is probably being played by town teams.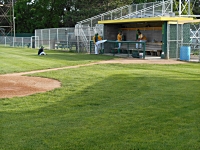 The only qualifications to play are a bit of skill, an appreciation of the game and a willingness to commit to a summer on the field. Many members played for the high school teams in their area and some in college. Players range in age from their late teens, into their 40s, 50s and even beyond.
The Hinckley Knights are members of the Class 'C' Eastern Minny League and play about 30 games each summer, among the more than 80 games hosted at the field every year.
If you live within a 30-mile radius of the field and are interested in trying outs for the Hinckley Knights, email info@brennanfield.com for more information.
Minnesota enjoys one of the most active amateur baseball communities in America. More than three hundreds teams play each summer around the state, with great names like the Chuckers, the Bullfrogs, the Billygoats, the Gnats, the Mallards, the Polecats, the Snurdbirds, the Horseflies, the Buttermakers, the Hogs, the Lumberbats, the Swans, and, because it's Minnesota, the Walleyes.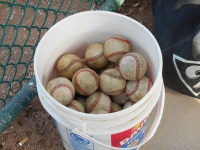 Keeping the team going is truly a team effort. Getting to play the game is the reward for all of the preparation that goes into it. Volunteers spend countless hours mowing and watering the field, maintaining the chain link fences, running the concession stand, keeping the scorebook, replacing light bulbs on the scoreboard, selling outfield advertising to local businesses, paying the power and water bills, and hundreds of small details. It takes a commitment from the community to support the team, especially as fans. If you'd like to volunteer to help at Brennan Field, email info@brennanfield.com for more information. We would welcome your help throughout the summer.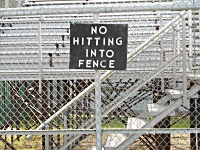 When is the last time you went to a local hometown game? There is a baseball field near you with a group of hardworking people playing for the love of the game. Come out and see them!